Services
our services
Commercial Boiler Installation and Repair
It's crucial that all commercial boilers are running in top condition. It's also important they are efficient and don't waste any energy. As with domestic units, commercial boilers need a periodic service.
Commercial Boiler Installation & Repair
Our friendly, experienced and efficient team of gas safe engineers designs, installs, maintains and repairs commercial boilers – whatever your business requirements, whatever the system size.
Our network of commercial clients spans pretty much every type of property, from hotels to schools, factories to shops, gyms to office blocks. We've seen, fitted and repaired every time of commercial boiler there is and it's our mission to help keep yours working at its optimal rate so your commercial property, its users and customers can happily go about their day-to-day business.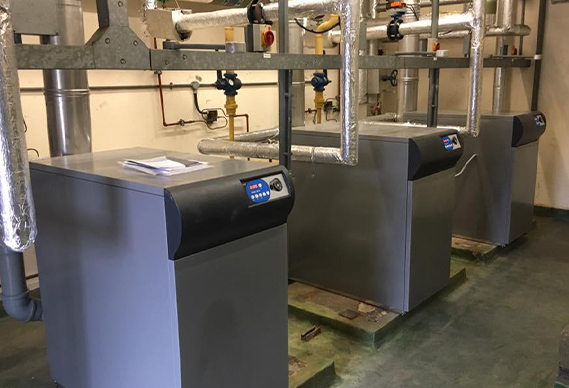 what we offer
What's Included?
Boilers and multi-boilers (gas, oil, LPG, wood, etc…)
Heating controls and sensors
Valve and pump (including shunt pumps)
Forced-draft and warm air conditioning systems
Hot water systems
On time – Every Time
Commercial Boiler Installation
Call: 020 7100 3981
Available 24/7
Commercial boiler repairs that won't leave you hot under the collar
We fix all makes of commercial boiler repair and have detailed breakdown experience from weather compensator to pressurisation unit. If we can't fix it, we can install a new one from the most trusted commercial boiler manufacturers on the market.
Our commercial boiler service, commercial boiler maintenance and commercial boiler repairs aren't just available Monday to Friday. We know that for many commercial clients, there's no such thing as a day off. We're prompt and efficient, we'll turn up when we say we will and we offer a 24 hour a day emergency call out, every day of the year.