Services
our services
Commercial Heating Systems
We know that looking for Commercial Heating services can be somewhat of a minefield, especially if you are looking to replace one, we are one call away from answering all your questions
Commercial Heating Systems
We specialise in providing all elements of heating repair and maintenance services to you, including boilers, immersion heaters, radiators and getting other hot water and heating appliances up and running to full capacity, saving you from the stress and hassle caused by the issues.
We are dedicated to bringing you the highest standard and quality of plumbing repairs and maintenance. Whether it is planned maintenance or an emergency call out, we will get any plumbing problem fixed fast, convenient and affordable with our locally sourced plumbing engineers, minimising any damage or stress your leaking pipe, boiler repair or any other plumbing issue can cause.
When it comes to commercial gas engineers, ventilation engineers and green energy installers it is important to go to a company you can really rely on to carry out the job effectively and to the highest standard of workmanship.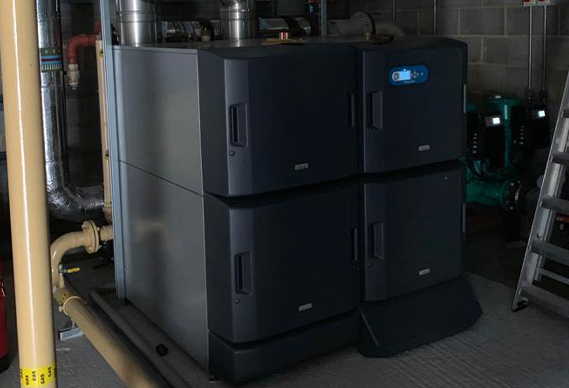 what we offer
What's Included?
Boilers and multi-boilers (gas, oil, LPG, wood, etc…)
Heating controls and sensors
Valve and pump (including shunt pumps)
Forced-draft and warm air conditioning systems
Hot water systems
Got an Emergency with your
Commercial Heating System
Call: 020 7100 3981
Available 24/7
Commercial Heating System FAQ's
Commercial heating can be complicated and difficult to understand and you should always use a qualified Commercial Heating Engineer to install, service or repair your commercial heating system. A professional and qualified commercial heating engineer or company will know which heating system will give you the best value for money in your specific commercial property. Our Commercial Heating System FAQ's will help you know everything you need to know when you have a commercial heating system or if you are thinking about getting a new one installed.
What is a Commercial Heating System?
A Commercial Heating System will keep a business, larger property or industrial unit warm as well as providing hot running water. Commercial boilers will be pressurised systems that either burn combustible fuel or use electricity to create heat. The burners or electric coils inside the boiler generate heat into the water inside the boiler which then circulates either hot water or steam via pipes or radiators throughout the commercial property to provide warmth.